Telespazio VEGA Deutschland choose SkyPatriot as their preferred optical sensor for their drone detection solution, namely DIDIT (Distributed Detection, Identification and Tracking)
SkyPatriot is fully integrated into Telespazio VEGA Deutschland's layered drone detection offering
"SkyPatriot Hunter of Rinicom was the 'missing link'" says Telespazio's Peter Braun
Telespazio VEGA Deutschland, the German aerospace company for IT and engineering solutions, has chosen Rinicom's SkyPatriot EO drone detection solution to sit within their layered DIDIT offering.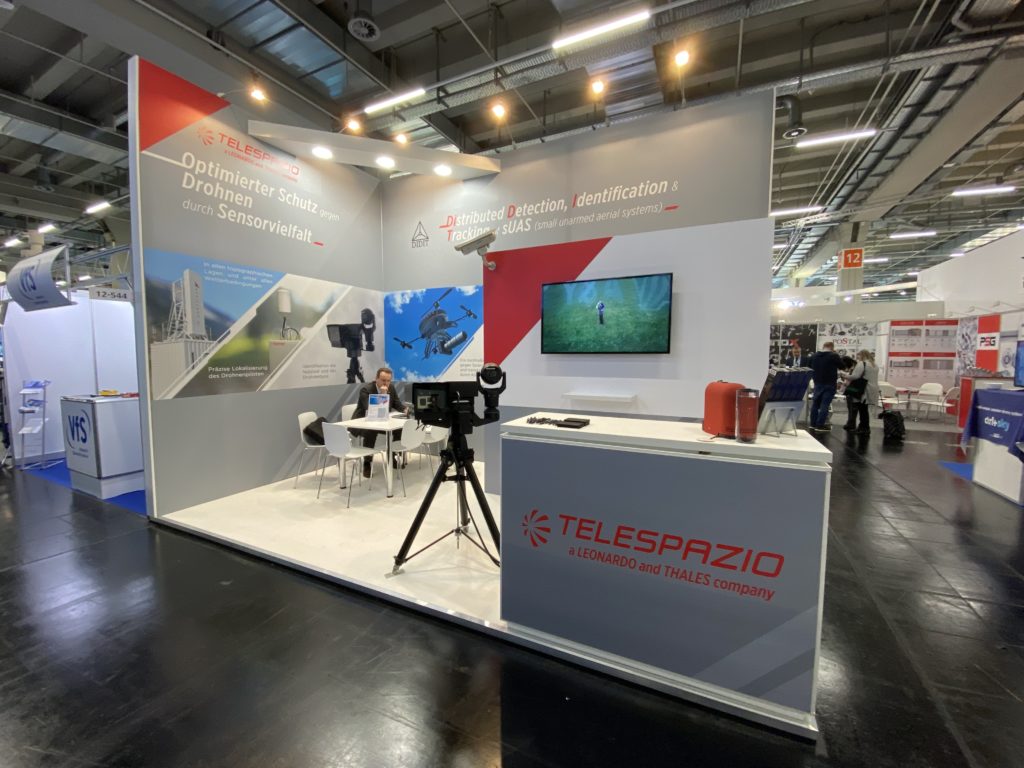 Based in Lancaster, UK, Rinicom specialises in providing state-of-the-art communication and detection systems for law enforcement agencies and critical civilian infrastructure protection facilities. The equipment is used to detect and then classify rogue UAV's visually. With Rinicom's collaboration of camera technologies and world-leading artificial intelligence-based software, they are well placed to support Telespazio VEGA Deutschland in the C-UAS sector.
Telespazio VEGA Deutschland, being a subsidiary of Telespazio S.p.A. (a Leonardo and Thales company), have integrated SkyPatriot Hunter to their own command and control software along with a myriad of other sensor types like radio direction finder and radar. Using a layered approach ensures that their clients can be confident that their airspace is protected against drones whilst they are continually tracked using multiple sensors. This solution was recently displayed and promoted during the Perimeter Protection 2020 show in Nuremberg, Germany.
Peter Braun, Product & Sales Manager of DIDIT said "The SkyPatriot Hunter of Rinicom was the 'missing link' of Telespazio VEGA Deutschland's drone detection solution. SkyPatriot Hunter completes our solution and enables our customers to protect against all type of drones!"
Rinicom's Business Development Manager, Sam Lowe said "It's great to have Telespazio VEGA Deutschland onboard and selling our SkyPatriot technology. We've been developing our SkyPatriot range of products for several years now and we have had great success. Adding Telespazio VEGA Deutschland as one of our clients shows that our systems are being adopted by the world's best. I feel this is just the start of exciting developments and opportunities between Rinicom and Telespazio VEGA Deutschland."
If you are interested in what Rinicom could offer your business, get in touch by calling +44 (0)1524 840 450 or email sales@rinicom.com. Should you wish to explore the Telespazio solution further please send an email to didit@telespazio-vega.de or get in touch with our Sales Manager, Peter Braun, calling +49 (0)172 85 89 443 and visit https://www.telespazio-vega.de/en/solutions-services/drone-detection /